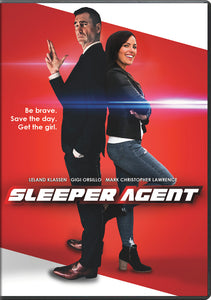 Be brave. Save the day. Get the girl.

Pretty simple, right? If you really are an embedded generational agent. Leland Klassen (Extraordinary, Altar Ego) stars as Walter Mitt--um, Walter Goertzen, who fell in love with the idea of espionage as a kid. But grownup Walter works in a warehouse, not lunching with femme fatales along the Champs-Élysées.
Things are about to change.

Also starring Gigi Orsillo, Mark Christopher Lawrence, Matt Falk, Heath Arthur. 
Running time: 1 hr, 43 min.