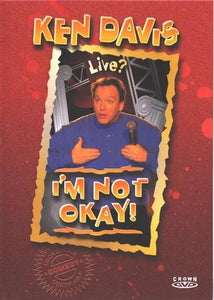 As only he can, Ken Davis takes you on a laugh-filled journey you will never forget! He talks about the time the elevator doors failed to open, and about the night his wife thought she heard an intruder. Ken is certainly not okay--but no one is, and God loves us anyway.

Ken's hilarious stories and observation make for some of the best comedy you've ever experienced! And it's all wrapped up in a message of hope that can change your life forever.

ABOUT KEN DAVIS
Ken Davis is a comedian, author, broadcaster... and proud grandfather. His radio program Lighten Up! is heard on hundreds of radio stations, and his award-winning books and videos have been international best-sellers. Ken's mission is to share really important lessons while making you laugh so hard your teeth hurt.