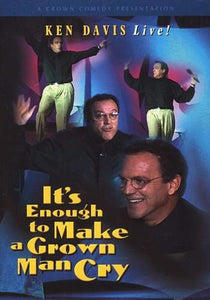 With his unique, humorous style, Ken Davis takes a look at the clues around the shortest verse in the Bible to give us a remarkable perspective on why Jesus wept. But he doesn't stop there. Ken's view: If you know what makes God cry, then you know how to make Him dance!

This wonderfully entertaining message is filled with hope and encouragement for believers of all ages.

ABOUT KEN DAVIS
Ken Davis is a comedian, author, broadcaster... and proud grandfather. His radio program Lighten Up! is heard on hundreds of radio stations, and his award-winning books and videos have been international best-sellers. Ken's mission is to share really important lessons while making you laugh so hard your teeth hurt.