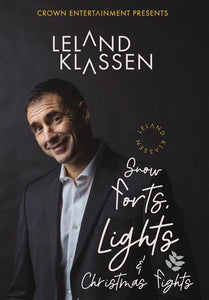 The most wonderful time of the year just got wonderfuller!

Leland Klassen is here with his very own brand of Christmas joy and laughter. From his early days enjoying yuletide cheer and holiday obstacles, to trying to give his kids their own memorable moments (with him that's not hard to do, just not not always in a good way).

From snow-forts to twinkling lights to Christmas fights, this family-friendly comedy special has it all!