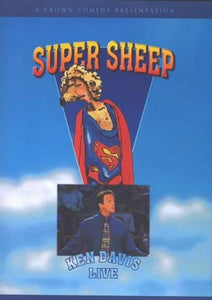 Have you ever wondered why the Bible compares us to sheep?

In this live performance of one of his most popular messages, Ken answers that question in a way that will have you laughing until your sides ache. More than that, it will leave you encouraged and inspired to be all that God has created you to be! This is a message your whole family will enjoy again and again.

ABOUT KEN DAVIS
Ken Davis is a comedian, author, broadcaster... and proud grandfather. His radio program Lighten Up! is heard on hundreds of radio stations, and his award-winning books and videos have been international best-sellers. Ken's mission is to share really important lessons while making you laugh so hard your teeth hurt.